A San Antonio Wall Bed Supplier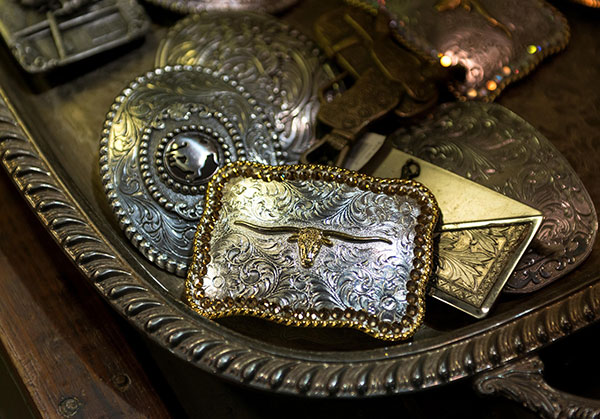 Since 1997, Wilding Wallbeds has prided ourselves on bringing quality products to the United States and Internationally. As a Southwestern based company we are proud to supply and ship all of our products to the beautiful area of San Antonio. We believe that no house in San Antonio is complete without one of our custom made wall bed products. The quality of our products starts with the quality of material we put into building them. All of our wall beds are created with a solid white wood core that is sourced from the Northwestern United States. This white wood core allows all of our beds to remain lightweight, yet durable enough to last a lifetime. Choose from any of the following wall bed products to have in your San Antonio Texas home or business:
Murphy Beds
Dual Function Beds
Bookcase Wall Beds
Bunk Wall Beds
Home Office
We create each one of our products to suit your style and your needs. As your San Antonio wall bed supplier, we guarantee that your wall bed will become a focal point in your home. Contact us today to find out how we can ship you your new Wall Bed by Wilding.
Wall Beds For San Antonio
All of our wall beds are created with your specific tastes and space requirements in mind. Let us help you create a space in your home that is chic and functional. One of our most popular beds, The Remington Murphy Bed, would be a wonderful addition to any San Antonio home. You can add additional features, such as cabinets, lighting, safety locks and more to any of our San Antonio wall beds. Do you currently use your spare room as a guest/office? Our Home Office series of wall beds would be a perfect addition to utilize the most out of your spare room. All of our Home Office models are truly custom-no two are ever the same! Design the Home Office of your dreams, when you choose Wilding Wallbeds as your San Antonio wall bed supplier. Wall beds aren't just for homes anymore. All of our wall bed products can be used in various types of businesses, schools, hotels, motels and sleep clinics all over San Antonio. For example, our Bunk Wall Beds would be an affordable and convenient way to save space in a fire station. Whatever your needs are, big or small, Wilding Wallbeds is more than happy to accommodate those needs. Read below for more information on some of our most popular products. We supply and ship all of our products to our customers in San Antonio.
San Antonio Wall Beds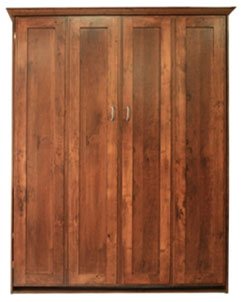 The Remington Murphy Bed: As mentioned above, this is one of our most popular beds and once you get a look at it, you will see why this has remained a customer favorite over the years. The Remington features, all wood construction, no particle board, elegant crown molding, and a commercial grade mechanism.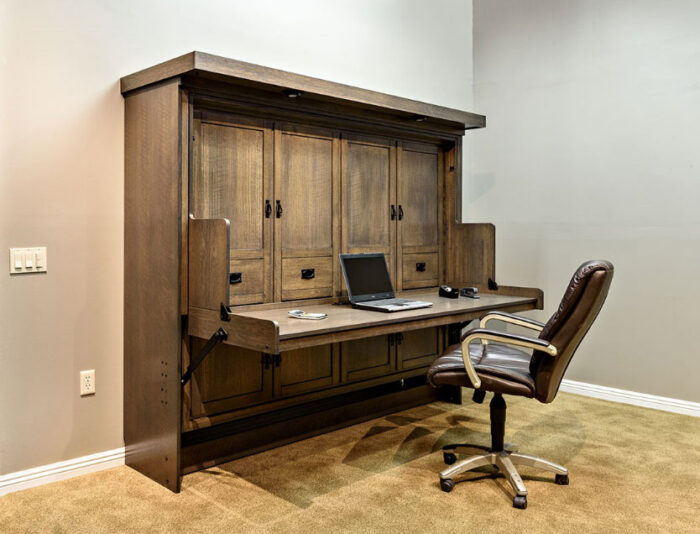 The Murphy Desk Bed: What happens when design meets engineering? The Murphy Desk Bed. This bed features everything you've come to love about the Murphy Bed, plus a full sized desk. The beauty of this desk/bed combo is that the desk remains parallel to the floor, even after you've pulled the bed out for the night. Contact your San Antonio wall bed supplier to find out how to get this piece of furniture in your home today.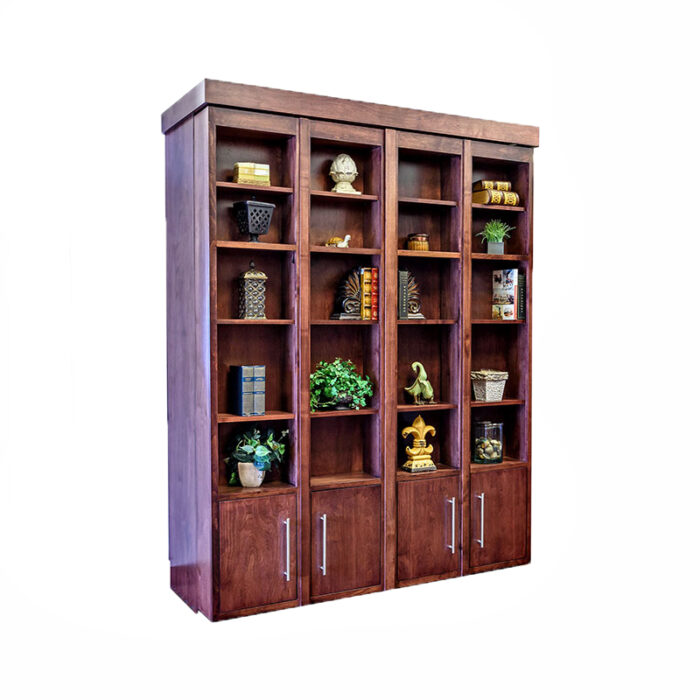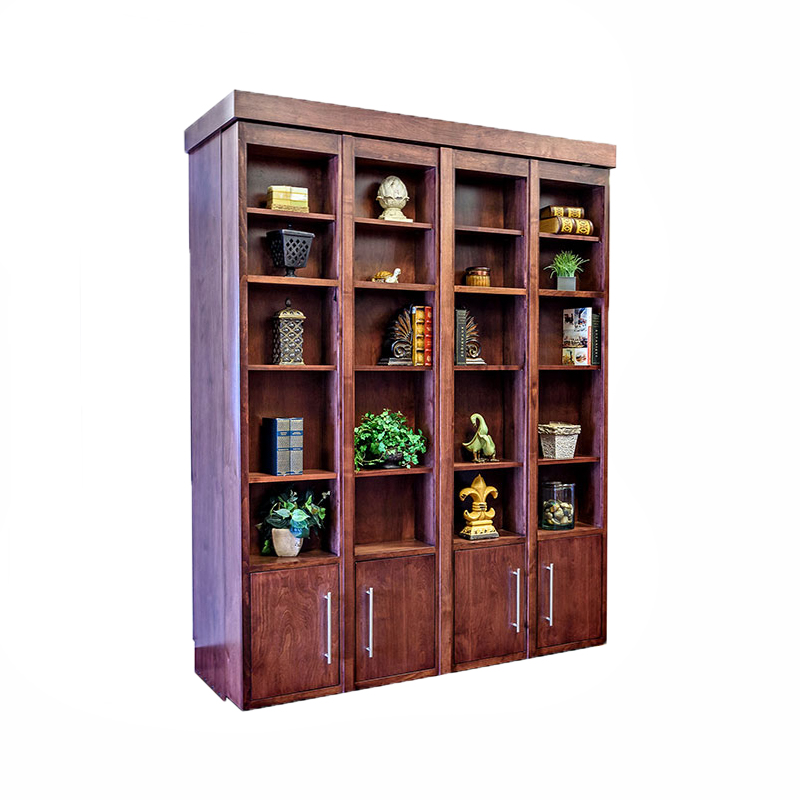 The Bookcase Wallbed: For the book lovers, we've created a one of kind piece of furniture that will change the way you think about bookcases. Introducing the Bookcase Wallbed, not only is this wall bed a fully functional bookcase that can hold up to 400 lbs, but it also doubles as a comfortable bed. A great additional feature for this wall bed is our touch sensitive lighting system, that allows you to read without disturbing your partner at night.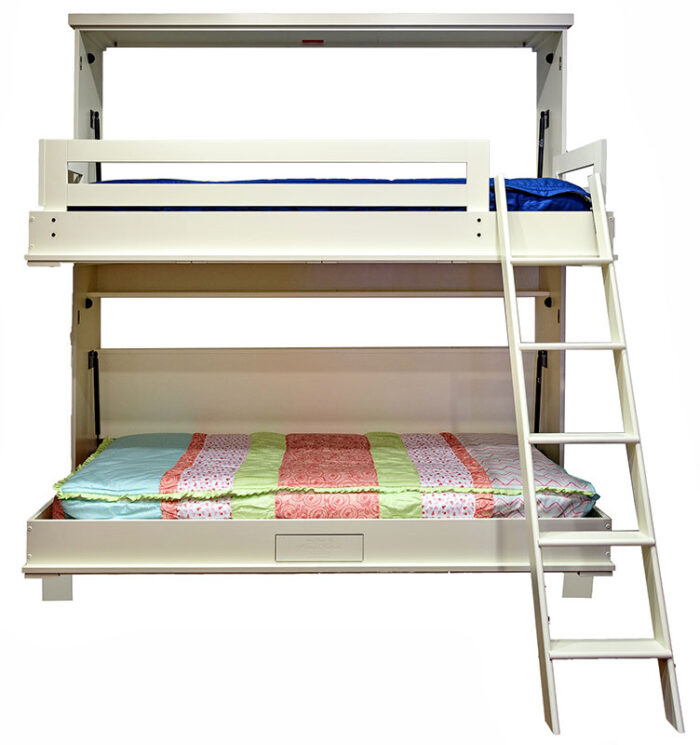 Bunk Wallbeds: Bunk Beds aren't just for kids anymore, but we guarantee that the kids in your life will love how much more room they have once they have these bunk beds. All of our Bunk Wall Beds feature, all wood construction, a solid wood ladder and guard rails, strong arm system, solid wood moldings and our dependable "whisper quiet" lift system that is guaranteed for life.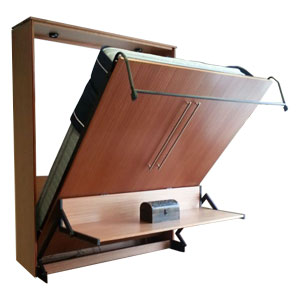 Studio Desk: This desk is a great addition that can be added as an additional feature to any of our Studio Series wall beds. Just like our Disappearing Desk bed, the desk featured in this bed remains parallel to the ground, so there is no need clear your items away before hitting the hay.
Wilding Wallbeds is happy to ship all of our products straight to San Antonio for your convenience. Contact us today to start designing the wall bed of your dreams.