Give A Gift That Will Bring Comfort And Style, Give A Wall Bed For The Holidays
For an unusual and truly appreciated gift this year, consider giving someone you love a beautifully crafted and superbly comfortable wall bed. The timeless styles available will remain classics for years to come and everyone will appreciate the space saving designs. While we have many beds to choose from, here are three very different beds to consider for the holidays this year:
Sleek and Modern Scape Bed
Rustic Park City Bed
Contemporary yet Classic Newport Bed
Sleek Scape Wall Bed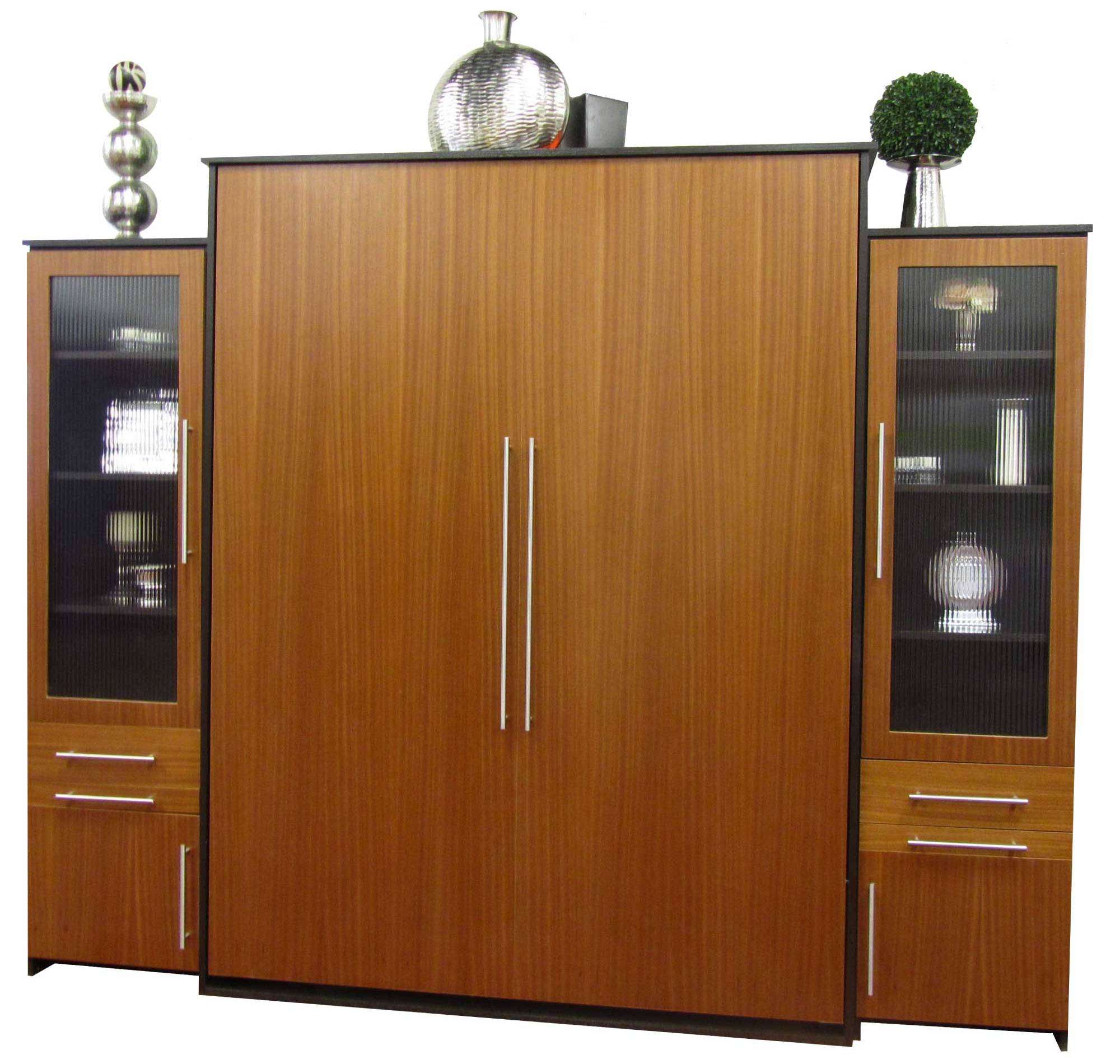 This bed and the optional matching cabinets feature a sleek, smooth surface. It's straightforward design is created with 100% real wood, no particle board here! You have a choice of 5 different types of wood for the
Scape bed
, as well as 18 different stains, including a two tone look. Two satin-nickel handles are the only ornamentation needed for this striking piece of furniture. You can choose a Vertical or Side-Mount (Vertical Mount takes up less horizontal wall space while Side-Mount takes up less vertical wall space, please visit our website for an illustration!) for the bed and numerous options for side cabinets to include different types of drawers, cabinets, and even options for LED lighting in the bed frame and within the cabinets, really, the options are almost limitless. Depending on your choice of wood, and the mount of the bed, twin size prices start at $1839, full sizes start at $1999, queen sizes start at $1999 and king sizes start at $2449.
Rustic Park City Bed
Imagine snuggling up this winter in a cozy cabin with the warm sounds of a crackling fire and the comforting ambiance of rough-hewn style. Feels nice, right? Well, you may not have access to a woodland lodge, or even a fireplace, but you can still enjoy bedding down in a
rustic all wood wall bed
from our Park City line. The feel is reminiscent of the charm of the great outdoors and classic "mission" style. Available in 5 kinds of wood and 18 different stains, it can easily blend in with any type of decor from farmhouse country to boho. Three different types of finishes for the handles give you a myriad of design opportunities with this bed. Plenty of optional side cabinets for this bed as well, including bookcases and wardrobes! Prices for this bed start at $1949 for a twin size and go from there.
Contemporary Newport Bed
This is a great looking bed in a contemporary, inviting style that will always look wonderful. Featuring eight panels of beadboard trimmed with crown molding, it's easy on the eyes and it's level of comfort and ease of operation is easy on the body. Like our other Studio Series wall beds, the
Newport
's lift mechanism has a lifetime warranty. You get to choose from 5 different types of wood, 22 different stain finishes and three different finishes on the hardware to make this bed truly to your own taste. Optional side furniture includes bookcases, wardrobes, drawers and hutches, with or without glass. All beautiful and practical. Prices for twin size start at $1949. Available in twin, Full, queen and king sizes.
We at Wilding Wallbeds hope that you and your family have a wonderful holiday season ahead of you and if you are lucky enough to receive one of our beds as a gift this year, you will have many wonderful seasons to come, sleeping in comfort and style in our quality wall beds!