Wall Beds For Retirement in Sun City, Arizona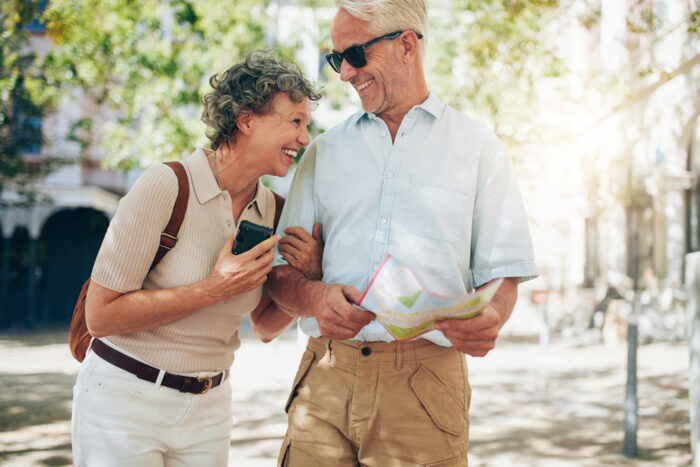 Make the Most of Your Sun City, Arizona Retirement with Wilding Wallbeds
Did you know that there are entire communities devoted to helping retirees feel comfortable and live an active lifestyle? These communities are called Active Adult Retirement Communities, and they feature a wide range of amenities that are attractive to retirees who aren't ready to stop living just because they stop working. Sun City, Arizona is one of these communities located northwest of Phoenix between Glendale and Surprise.
Sun City is touted as "The World's First Retirement Community" and became so popular with snowbirds and retirees that the founding company went on to create four addition Sun City properties, three of them in close proximity to Phoenix: Sun City West, Sun City Grand, and Sun City Festival. The fourth sister city, Sun City Anthem, is located in Henderson, Nevada just a short drive from Las Vegas.
Since the original Sun City community opened on January 1, 1960, it has grown to include over 23,000 homes, 11 golf courses, and a wide range of social clubs and amenities, most of them specifically targeted at active retirees. The area's warm weather and retiree friendly taxes create quite a draw for both snowbirds and permanent residents of this active adult retirement community. Of course, great home prices also contribute to Sun City's appeal. According to Realtor.com, the median closing price for a home in the community over the past three years was just $166,000.
Get The Space You Need With Wilding Wallbeds
If you're looking to retire in Sun City, you'll probably want a home that is small enough to easily maintain, but that allows you to have friends or family visit you and stay in your home. But how do you reconcile those two desires? After all, extra beds tend to take up a lot of space. Well, the best answer is to utilize multifunction furniture to create functional space that can double as sleeping space when visitors come to call.
Wilding Wallbeds proudly manufactures a wide range of multifunction furniture like dual function beds and murphy beds. These pieces of heirloom quality furniture allow you to turn your guest bedrooms into functional living space without losing places for people to sleep. In fact, our custom furniture can make it so that you don't have to devote an entire room to a mostly unused guest bed. Let's take a look at some of the ways you can create more space in your home.
Dual Function Beds
One of the keys to creating a functional home is to utilize the space you have in the best way possible. In order to do that well, you may need furniture that can serve more than a single purpose. That's why we have proudly designed a collection of high quality products that allow you to welcome guests without sacrificing functional space.
As an active retiree, you need the room to live and work, but you also need to be able to provide sleeping arrangements for visitors. That's exactly what our custom furniture helps you create: a real, functional living space that can double as sleeping space when friends or family come to call. These pieces of dual function furniture allow you to utilize your space to an astonishing degree, and include
Sofa Murphy Beds
Studio Desk Beds
Murphy Desk Beds
Home Office Cabinet Beds
Murphy Beds/Wall Beds
Our murphy beds — sometimes called pull down beds, fold down beds, or wall beds — are a great example of our company succeeding in our desire to combine beauty with function. Unlike the rather utilitarian cabinet of your grandmother's murphy bed, our signature wall beds are beautifully crafted to fit any style of home décor. In addition to great looks, our murphy beds also feature modern improvements that make them unbelievably strong and comfortable.
Our founders wanted to create an heirloom quality product that your family could use for decades or generations to come. They succeeded, but they weren't satisfied with a single murphy bed style. Over the years, we've created a wide range of options so that you can choose the perfect murphy bed for your home. In fact, we offer over 15 styles to choose from including these unique wall bed styles:
Wilding Wallbeds Ships to Sun City, Arizona
Wilding Wallbeds is based in St. George, Utah, and we gladly offer a full range of shipping options throughout Arizona including the Sun City area. If you would like to visit our showroom, however, St. George is just a short drive away the next time you visit Las Vegas or Mesquite.