The Cape Cod Wall Bed
Price as shown $6,304, price includes our Queen size Cape Cod Wall Bed in Oak wood / Coastal Mist finish, LED Wallbed Lighting System, Deep Design, two 24" Wardrobe side cabinets with slide-out night tables. Shipping Sale! For a limited time, Wilding Wallbeds will pay up to $400 of your shipping. Buy this bed as shown. Mattress Sold Seperately.
What is the Cape Cod style?
The Cape Cod is an exciting addition to the Wilding Wallbeds family. Our Cape Cod sports an artistically designed, planked wallbed face that is reminiscent of the popular ship-lap design. This bed has a very comfortable casual to rustic character about it. There is a feel about this style that will remind you of time tested, well-loved and well used furniture and craftsmanship. The Cape Cod is a Wilding Wallbeds Gallery Series product. Simply put, the Cape Cod is beautiful and unique. As you'd expect, our all-wood construction gives us the ability to craft a beautiful and durable wallbed that is sure to become one of your very favorite show pieces in your home.
TWO EASY WAYS TO GET YOUR BED
Maximize and Beautify your Space with this Rustic, Shiplap Design
Features
No Particle Board
Fits well in casual décor
Shiplap Plank Design
Crown & Base Molding
Commercial Grade Mechanism
View Product Brochure
Oak
Alder
Cherry,
Mahogany
Queen
$2909
$3259
$3619
Full
$2809
$3019
$3419
Twin
$2499
$2709
$3049
| | | | | |
| --- | --- | --- | --- | --- |
| | Height | Width | Depth | Projection |
| Queen | 87.75" | 64" | 16" | 84" |
| Full | 82.75" | 58" | 16" | 80" |
| Twin | 82.75" | 43" | 16" | 80" |
*Projection is the total distance into the room, from the wall, that the bed occupies. Increasing the depth of the bed will increase the projection accordingly.
Depth
Standard (16")
Deep (20") + $175
Storage Headboard (23") + $359
Learn more about depth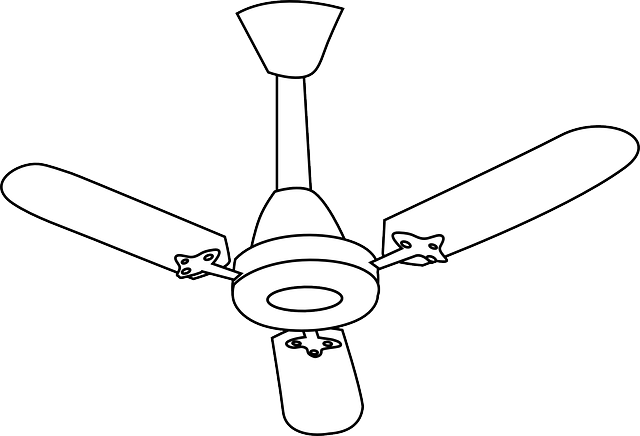 Concerned about fan clearance? Check out this bed's Proximity Measurements.

Oak
Alder
Cherry,
Mahogany
Queen
$3199
$3419
$3649
Full
$3079
$3309
$3529
Twin
$2909
$3139
$3359
| | | | | |
| --- | --- | --- | --- | --- |
| | Height | Width | Depth | Projection |
| Queen | 67.25" | 85.5" | 16" | 64" |
| Full | 61.25" | 80.5" | 16" | 58" |
| Twin | 46.25" | 80.5" | 16" | 43" |
*Projection is the total distance into the room, from the wall, that the bed occupies. Increasing the depth of the bed will increase the projection accordingly.
Depth
Standard (16")
Deep (20") + $175
Storage Headboard (23") + $359
Learn more about depth
What Options are Available?
With the Piston Lift Wall Beds you have a world of options available to you. Starting with bed sizes you have the option of the standard Twin, Full and Queen. As well as the Side Mount option in those sizes. The piston lift beds also have the added Bunk Bed option. Any one of these wall beds can be constructed in any of our seven wood species including Knotty Alder and Rustic Cherry. Each wood type with their own unique characteristics and traits. The bed unit itself can also be built to fit multiple depths to make room for a Storage Headboard options or extra deep shelves. The Storage Headboard option is great idea for adding space for storing bedding and pillows. While the extra deep headboard offers shelving space to accommodate alarm clocks or cell phone chargers.
For you avid readers there is a touch sensitive lighting system option. It comes with variable dimming capabilities. Which is an especially handy addition if you want to enjoy a book without disturbing a partner. To provide you with more utilizable space while the wall bed is retracted a drop down table option was designed as an addition to your wall bed. It mounts directly to the front of your bed. This enables your wall bed to double as a comfortable work space. To get the most out of your space consider one of Wilding's side cabinet or home office options. They can be designed to mount directly to your wall bed or separately as standalone units. The size, style, and layout of these units allows you to create something truly unique and also allows you the versatility to utilize your guest bedroom for any number of new uses. To top it off, all of these options can be finished in any one of 27 hand applied finish colors. Truly giving you the ability to create a one of a kind piece.
Gun Metal (Standard)
Swedish Iron Machined
Antique Brass
*The images above show our standard handles for this style. Other images on our website may show discontinued handles and the handle position may have changed.
Benefits of a Wilding Wallbed
HomeFront and Gallery series beds also incorporate our piston actuated lift system, much like the pistons on your car's hatchback, to counterbalance the force needed to open and close your bed. This type of lift system is smooth, silent and warranted for life. These wall beds also use our locking leg mechanism that locks the bed in the upright position and prevents the bed from opening until both legs are released. This is a great safety feature for any home where little ones are present.
All-wood materials means no particle board. The construction of Wilding Wallbeds are solid. The lack of particle board and the addition of a reinforced metal frame means this bed will be with you for a lifetime.
Handpicked Hardwood panels and trim. These beds represent the best in skill and craftsmanship that Wilding Wallbeds has to offer. Accented details bring these beds to life.
Lifetime warranty on the piston lift mechanism. All HomeFront and Gallery Series beds comes with a lifetime warranty on the whisper quiet piston lift mechanised parts. Rated to support up to 4000 lbs.
Versatile for both residential and non-residential. The piston lift wall beds make home in countless residence around the USA. From sleep labs to Hyatts these beds highlight any space.
Easy to assemble and Install. Every Wilding Wallbed comes with detailed step by step instructions, and is backed with first class customer service. The ease of installation makes this a product you can either build into your accommodation or if needed can be disassembled and taken with you.
Focus on Quality
When it comes to quality in a Murphy bed look no further. Wilding Wallbeds prides itself on industry leading quality and design. The real value in a Wilding Wallbed starts from its all-wood construction. This feature alone sets a Wilding Wallbed out from 90 percent of its competitors. The finish grade ply-core material gives your wallbed the beauty of the all-wood finished product while offering you the strength and durability to last a lifetime. The hardware and mechanisms have been designed and fitted to compliment the construction standards of the bed, and come with that lifetime warranty to prove it. Each and every Wilding Wallbed is entirely manufactured right here in the USA at the production facility in St. George Utah. This means no third party assembly or pricing. They are handmade by skilled furniture makers using some of the finest materials available. The design and engineering of these beds have been time tested and proven. Since 1997 Wilding has been shipping nationwide with tens of thousands of beds in use today.
How is my bed shipped?
Wilding Wallbeds is constantly looking for shipping options that provides customers with the best prices and services on the market. Some customers prefer picking up their product at a local freight terminal while others prefer a team of drivers to unload the product into a room inside the home. The most popular shipping method is Lift Gate Shipping which consists of moving your product into the first dry area (usually a garage or carport). Wilding Wallbeds has years of experience shipping wall beds all over the world. They meticulously package each order to ensure shipping damage does not occur during normal transit conditions.
How do I set up my bed?
Wilding Wallbeds provides professional setup for customers who live in the Southern Utah, Nevada and California areas that are in proximity to Wilding's showrooms. That being said, most orders are shipped directly to the customer's residence. Detailed written and video instructions are available to assist the customer or a local handyman every step of the way. If for any reason a question or concern arises, Wilding Wallbeds has a toll free Customer Service Hotline available during regular office hours.
Set Up Instructions