El Segundo Guest Room Furniture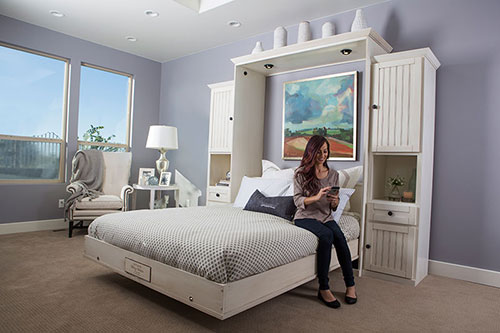 Like the rest of the Los Angeles Metropolitan Area, El Segundo California is home to comfortably warm weather and beautiful houses. Unfortunately, like many houses in Southern California, homes in El Segundo tend to be a little on the small side — especially if you want to maintain a guest room for visiting friends and family. Often, the biggest problem is that dedicated guest rooms represent underutilized space because the majority of the room is devoted to a bed that is not in regular use. But how, you may be wondering, can you have a proper guest room that can still be used every day? Thankfully, Wilding Wallbeds has the answer: top-quality El Segundo guest room furniture that is specifically designed to take up as little space as possible.
High Quality El Segundo Guest Room Furniture
How do we do it? Well, here at Wilding Wallbeds, we pride ourselves on crafting heirloom quality furniture that allows you to create a beautiful, functional living space that doubles as a guest room. In fact, we offer a wide variety of guest room furniture that is specially designed to give you the space you need for everyday life and still provide comfortable sleeping arrangements for visiting friends and family at a moment's notice. Most of our furniture fits into one of these two categories:
In short, we've spent the last few decades helping people just like you "save space beautifully." Now, let's take a look at some of the most versatile El Segundo guest room furniture on the market.
Popular Murphy Bed Styles
If you're looking for El Segundo guest room furniture that provides you with real, usable living space, you should definitely consider murphy beds as an option. Our highly popular murphy beds are a new take on an old idea. We've taken the classic idea of your grandma's fold down bed and crafted unique, elegantly useful furniture that will last for generations. Below, you'll find information about some of our most popular murphy bed styles.
The Remington Murphy Bed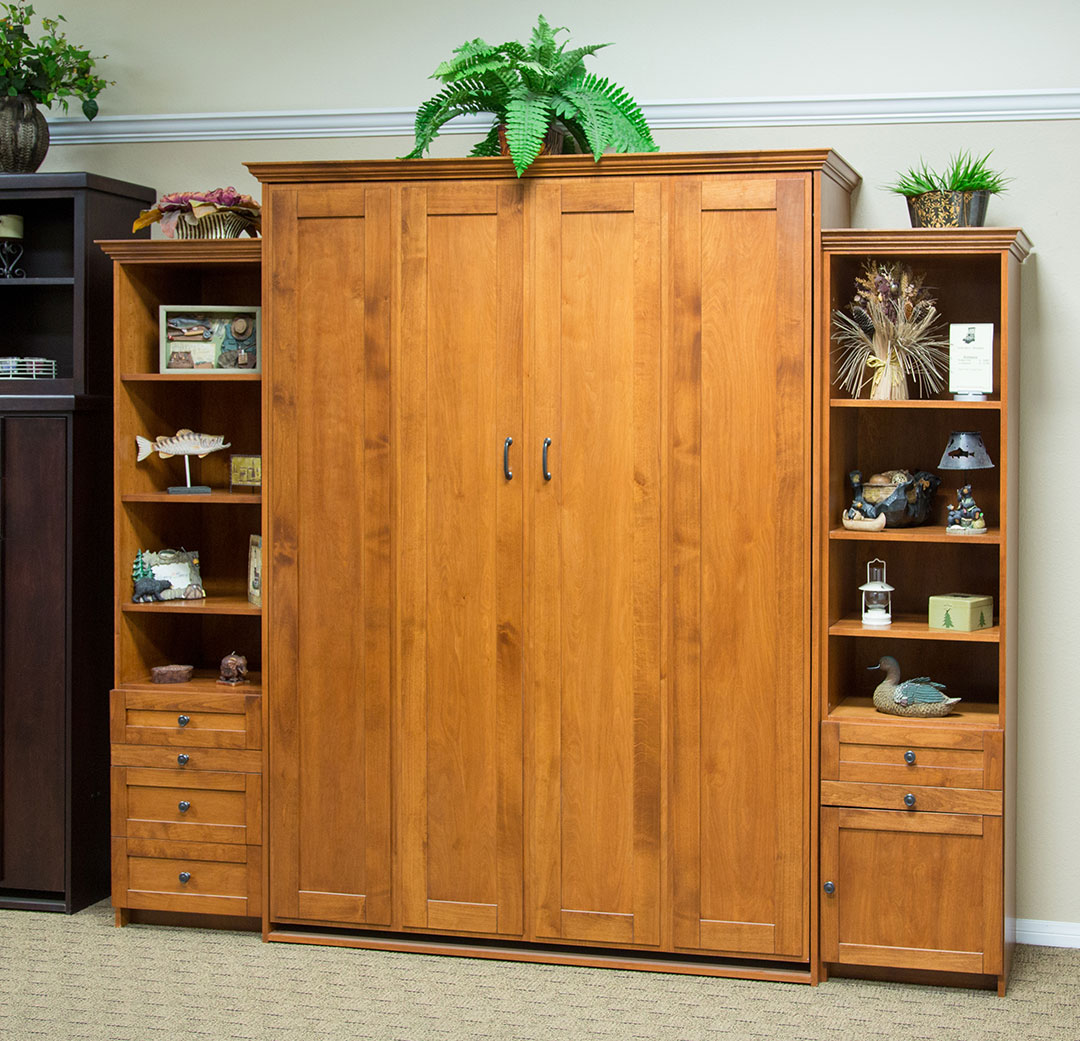 During our first years in business, we found that specific design features were being requested time and again in our customer feedback. Armed with this information, we got to work designing what would become the Remington Murphy Bed. Since its inception, the Remington's simple, elegant look has helped it become one of the most popular murphy beds in our Studio Series. This all wood murphy bed is a perfect example of our high quality El Segundo guest room furniture. It combines different classical styles to create a truly distinctive piece of furniture that can pair well with a large variety of styles and decor. The face of the Remington Murphy Bed features four panels that are accentuated by raised hardwood trim in the shaker style. Capping this beautiful bed cabinet is an ogee hardwood crown molding that breaks from the traditional shaker styling and provides the bed with a classic profile.
The Tuscany Wall Bed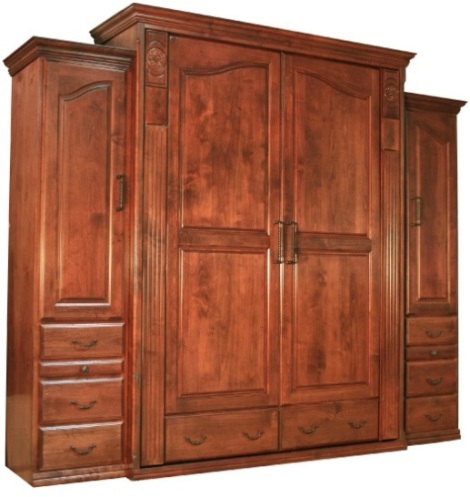 Tuscany is a region of Italy that is famous for its spectacular scenic beauty and high culture. The region's appeal is such that we have chosen to name one of our must strikingly beautiful wall beds in its honor. As the crowning jewel of our Gallery Series, the Tuscany is a magnificent addition to any home. In fact, we believe that the Tuscany wall bed is the pure embodiment of our motto "Saving Space Beautifully." The face of the Tuscany wall bed features solid wood raised paneling, decorative fluted columns, exquisite french curves, and charming carved rosettes. These design features have been matched perfectly with the bed's Tuscan style hardware, crown molding, and base molding. You'll find that every detail of this bed is designed to work together to create a stunningly intricate furniture style. With its solid wood construction, this wall bed is a magnificent addition to your guest room, living room, or family room — anywhere that space is at a premium.
More Popular Murphy Beds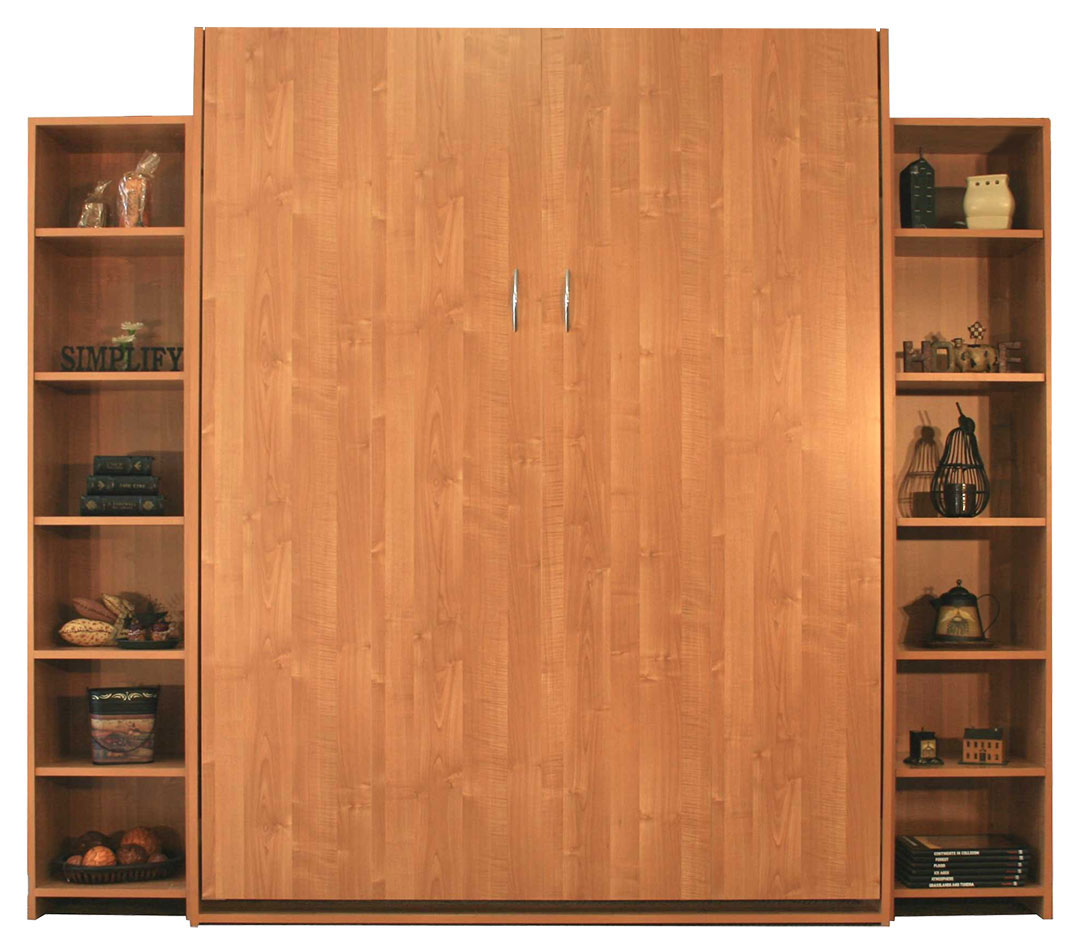 The Melamine Dakota Murphy Bed
The clean lines of the Melamine Dakota Murphy Bed provides you with El Segundo guest room furniture that is both simple and elegant through contemporary design. As part of our Studio Series, it perfectly combines practicality, affordability, and beauty.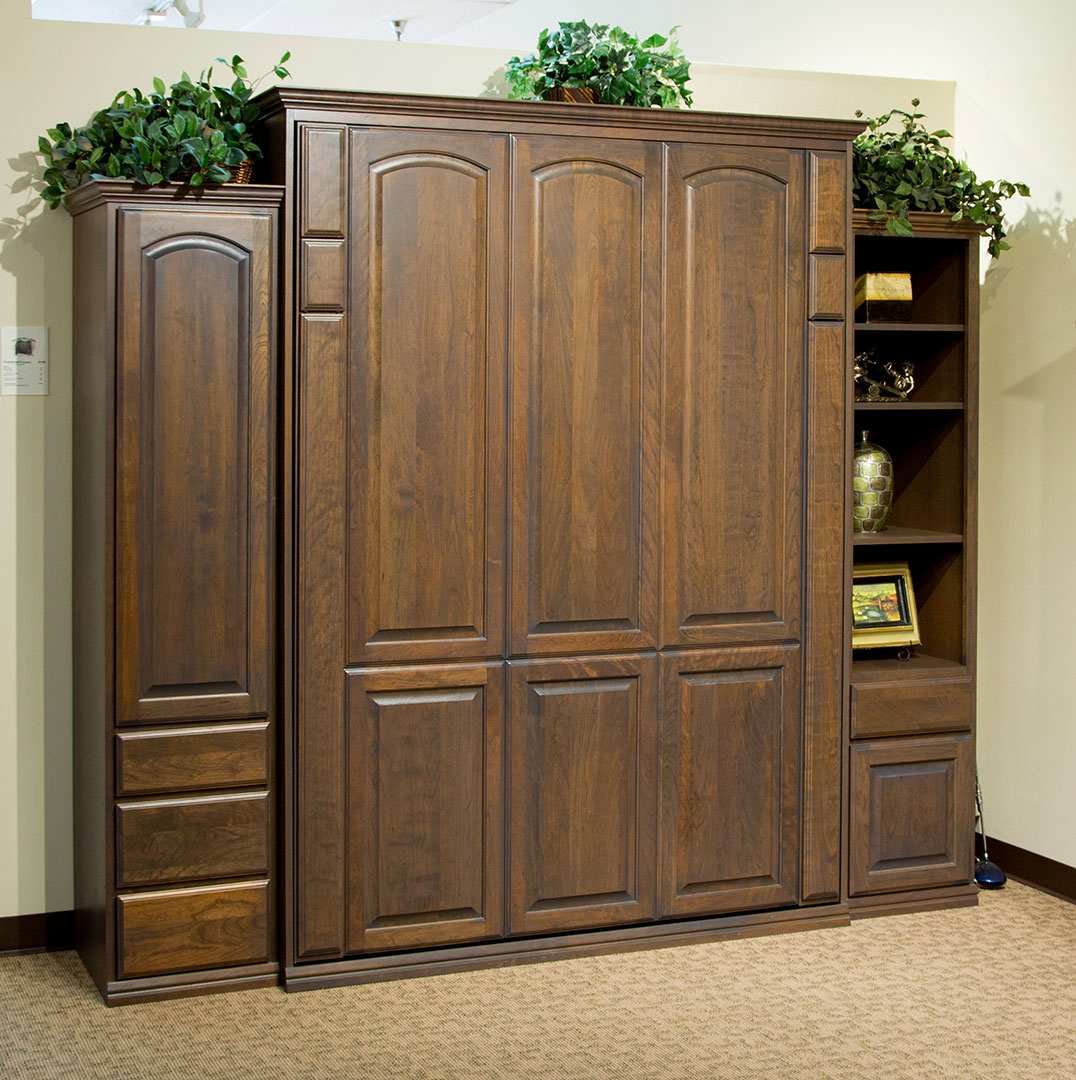 The Presidential II Wall bed
As its name implies, the Presidential II Wall Bed is a handsome example of traditional American styling. The hand crafted solid wood panels combine with a distinct crown molding to create depth and dimension in this bed inspired by classic American furniture.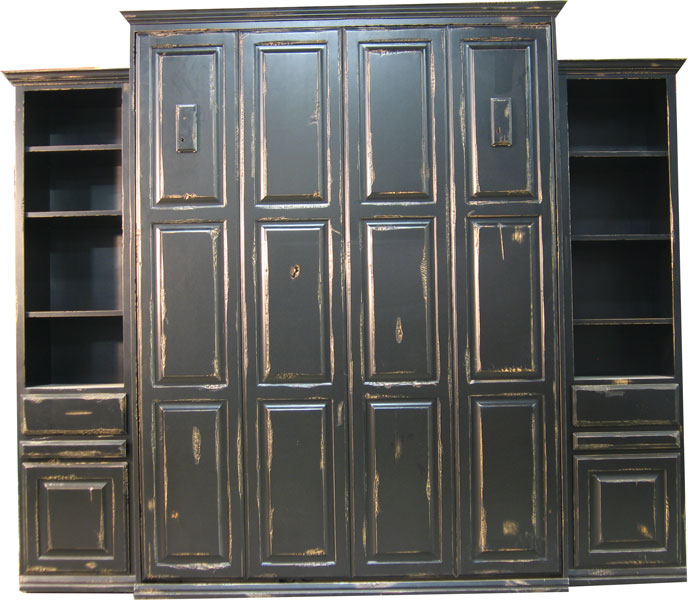 The Plantation Wall Bed
Our Plantation Wall Bed is another prime example of classic American styling. The detailed, twelve panel design of this bed is inspired by American Colonial furniture styles, creating a rustic look that can be at home in any home.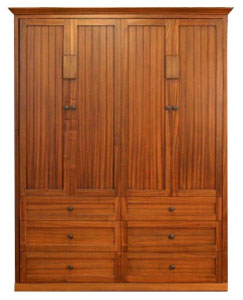 The Hampton Wall Bed
For El Segundo guest room furniture with lots of character, the Hampton Wall Bed can't be beat. The face of this bed is specially designed to mimic the casual elegance of an old fashioned armoire. To achieve this look, we utilize a beadboard face coupled with false doors and drawer fronts.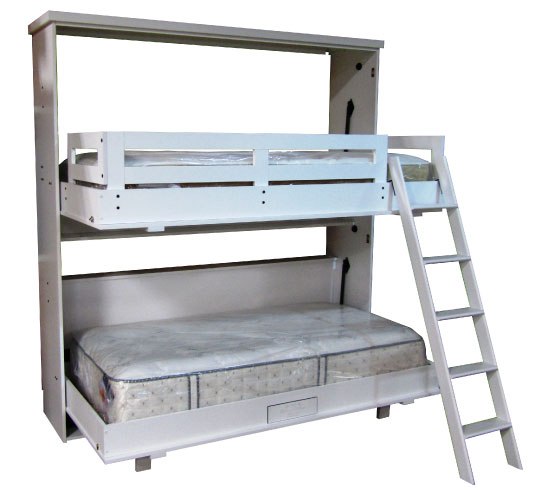 Murphy Bunk Beds
Many of our customers come to us looking for high quality murphy bunk beds, and we have the perfect solution. Our murphy bunk beds feature all wood construction and commercial grade mechanisms that create a strong, safe place for any individual — young or not so young — to sleep comfortably.
Dual Function Beds
When shopping for El Segundo guest room furniture that provides you with usable space, you should know that our dual function beds are the perfect solution.These beds go a step beyond our murphy beds in creating real, usable space in your guest room. Each bed takes up far less space than a traditional bed, offers comfortable sleeping space for houseguests, and provides you with extra functionality. Let's take a look at some of our dual function beds.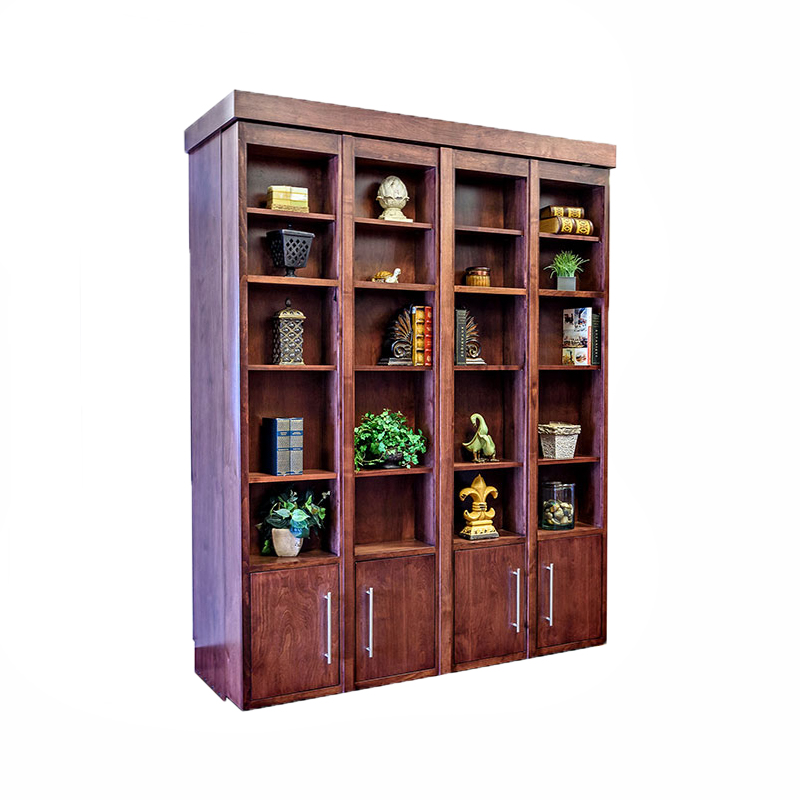 The Bookcase Wallbed
Our bookcase wallbeds operate similarly to our traditional murphy beds. In place of a simple panel front, however, these beds provide you with much needed shelf space that easily folds out of the way to reveal the hidden bed.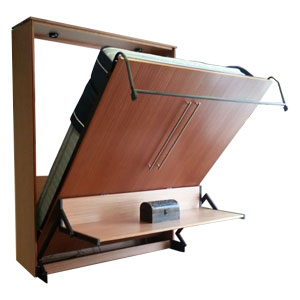 The Murphy Desk Bed
Many people don't have the room necessary to accommodate both a real desk area and a guest bed. If that sounds familiar, you may want to look at one of our most unique pieces of El Segundo guest room furniture. The unique design of ourMurphydesk beds provides you with a large desk space that folds away beneath a hidden bed — all while keeping the desk surface perfectly level!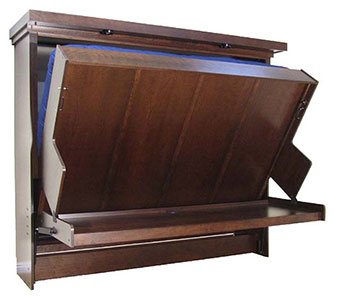 The Studio Desk Wall Bed Addition
This functional option can be added to most of our Studio Series Murphy Beds to create a small work space similar to that offered by ourMurphydesk bed.
Visit the Wilding Wallbeds El Segundo, California Showroom. We invite you to visit us at our El Segundo showroom today, and see for yourself that our El Segundo guest room furniture can help you create beautiful, useful space in your home.
Showroom Phone
Local: (424) 286-0966
Showroom Address
446 Main Street
El Segundo, CA 90245
Showroom Hours
Mon-Fri: 10am – 5pm
Saturday: 10am – 4pm
Addition Hours Are Available By Appointment