Can I keep my wall bed when I move?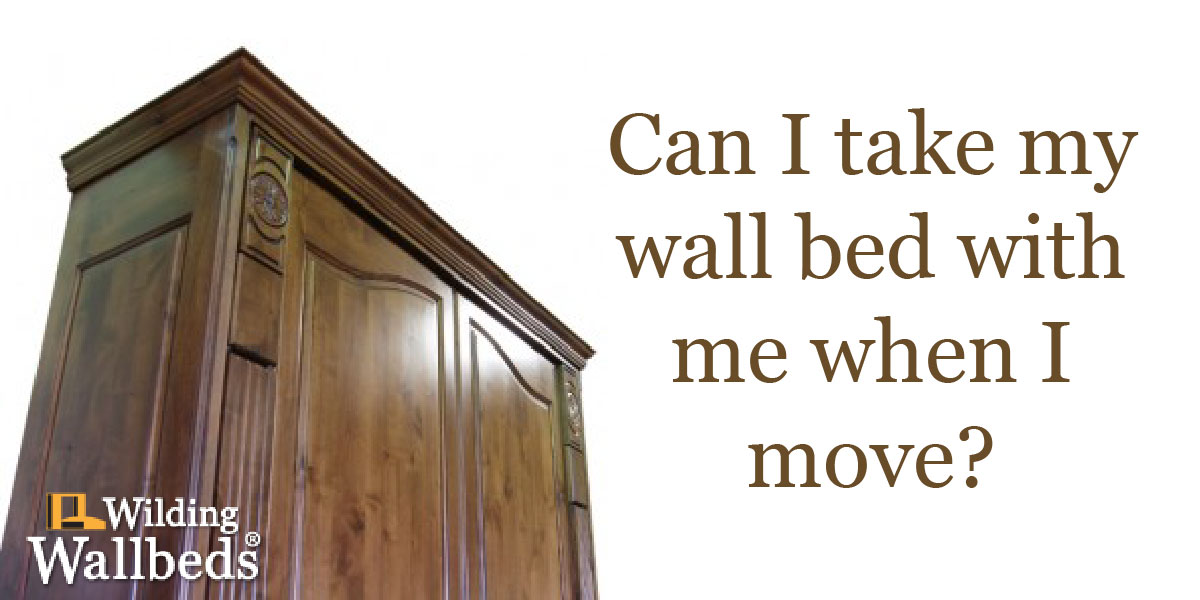 One question we are often asked is whether our wall beds are permanent, or if they can be moved once they are installed. The answer is yes! Whether you decide you would like to move your wall bed to a different location in the house, or to your new home, our wall beds can always be transported. Each of our Murphy beds, desk units, and entertainment centers are designed in such a way to allow them to be moved in the future.
For more information on how to uninstall your wallbed, view these simple instructions.
Review from a customer who moved with their wall bed:
I live in Las Vegas, Nevada and purchased a Wilding Wallbed in 2000. I have since moved homes but wanted to let you know that the wallbed has held up perfectly and still looks like it did when it was installed 13 years ago. The construction and craftsmanship are first class and this has led to the lasting quality which I still enjoy.
– Gary S
Every Wallbed, every Desk unit, Every Entertainment center is designed and set up so that it can be moved in the future. If you move around the corner or across the nation or simply want to change it's position in your home, the Wilding Wallbed products can be moved.