Posted by Eric on November 13th, 2017
As seen on Entrepreneur.com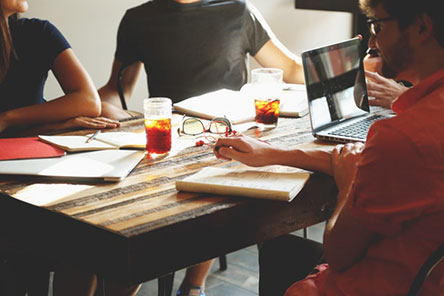 Wilding Wallbeds was mentioned in a recent article on Entrepreneur.com titled 4 Common Reasons Your Startup Is Going to Fail. Wilding Wallbeds has been in business since 1997. We are here to stay, but the early growth of the company taught us some hard lessons.
...
4. Failing to prepare for the worst
Business is all about taking risks. Sometimes everything works out great, other times it doesn't. Some businesses fail miserably. Some survive and even thrive afterwards. However, for a business to make it through the hard times, the owner needs to be prepared to face and overcome the adversities.
In an email interview, Dennis Wilding, CEO of Wilding Wallbeds said, "As our company grew out of the backyard (literally) and we needed more manufacturing space, we started with a 30,000 square foot building to house our up and growing company. And it was still not enough. Unfortunately, we had scarcely moved into a new facility before I realized it was too small. What a shame to be cramped in a brand new building. So, within nine months of being in our new facility, we broke ground on an addition that would double our manufacturing space. Of course, there were significant disruptions and headaches during the building process which affected manufacturing efficiency and cost money but in time but we were able to get on the right track again."
Preparing for the worse while working hard for the best outcome will protect your health from collapsing and also make you have a plan B should things didn't go as planned.
Read Full Article
Sources:
Agu, R. (2017, November 10). 4 Common Reasons Your Startup Is Going to Fail. Retrieved from https://www.entrepreneur.com/article/303489.